Franklin Historical Society's History
The Champlain Valley Sesquicentennial 1959 triggered the formation of the Franklin Historical Society. Mae Gates, Ray Hefflon, and Almon Richard had been working on a Franklin venture for about two years. Almon, Ray, and Gordon Kohl of St. Lambert, Quebec even travelled to Ottawa and Quebec to study the Fenian Raid. Almon and Ray did most of the planning for the re-enactment of the 1870 raid which took place on the Richard farm just across the border of Quebec, Canada.
Mae Gates, Hilda Smith, and Lou Fullington also collected many historical stories and anecdotes of Franklin people which they published in two pamphlets and sold for the benefit of the new society. There were fifty-nine charter members of the Franklin Historical Society. Dues were two dollars per person or per married couple. Several years later dues were reduced to one dollar.
The first officers were: president, Mae Gates; vice-president, Merrill Magnant; treasurer, Guy Hubbard; historian, Hilda Smith; assistant historian, Lou Fullington. The executive committee consisted of Merle Davis, Ray Hefflon, and Dick Wright. The constitution and by-laws, having been prepared by the constitution committee, Lou Fullington, Hilda Smith, and Leon Pierce, were voted and adopted on September 1, 1958. Incorporation papers were finalized on September 9, 1960.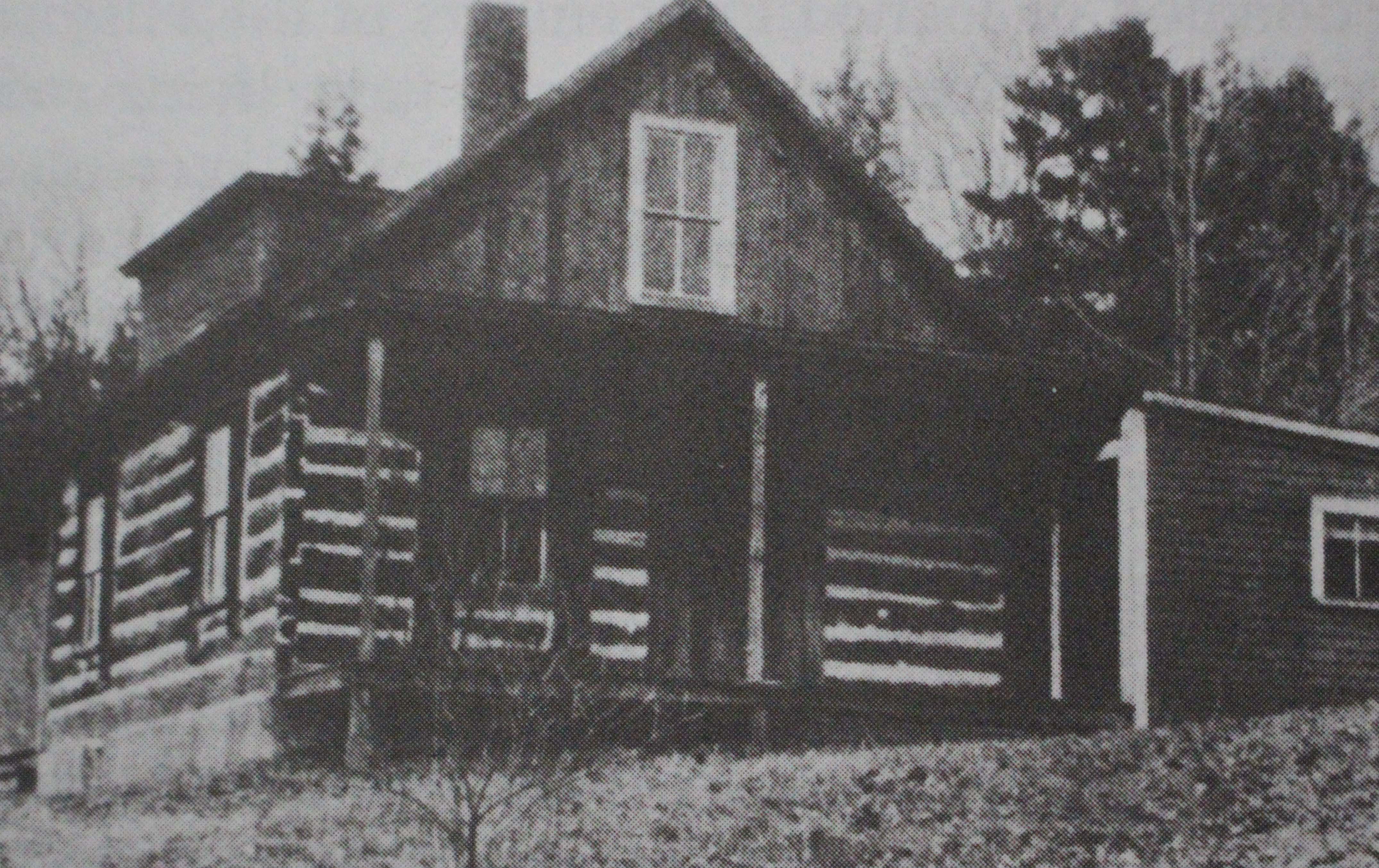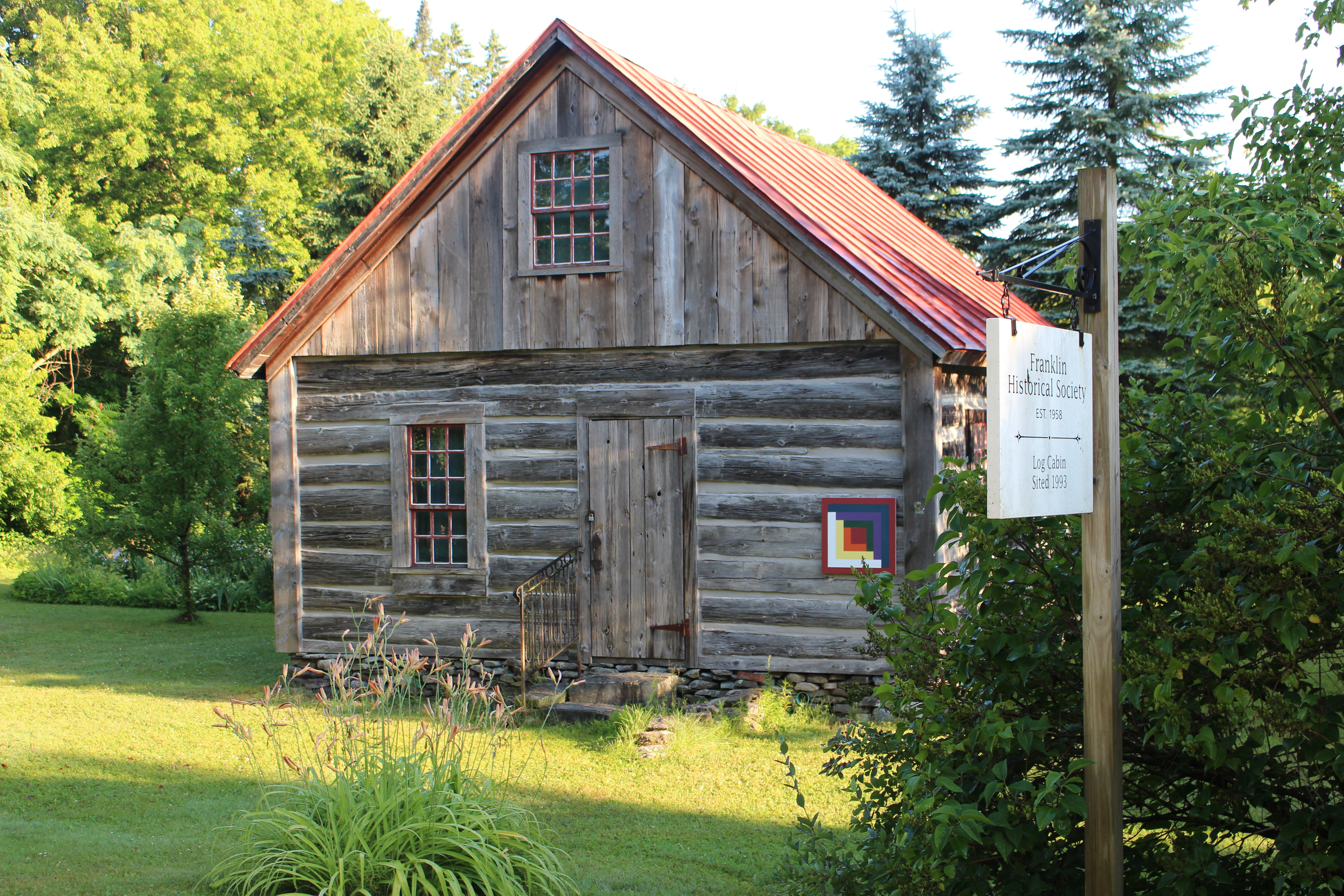 | | |
| --- | --- |
| <<The cabin in its original location. / The cabin in its present location.>> | |
Perhaps even bigger than the Fenian Raid, and certainly more permanent, was the acquisition and moving of the squared log cabin from the Highgate Road and setting it on a plot of land on the Gates farm. This was built in the 1800's and used as a dwelling until the 1950's. The squared log cabin which had been moved from its home base on a small farm on the Franklin-East Highgate Road, was built by Charles P. Messier and Sophia Burnor Messier in 1877 on land bought from Ebanezear Shedd in 1877. The plot of land contained twenty-three acres, more or less, woodlot, pasture and meadow. This was the first and only house built there.
The Historical Society borrowed $500 from the Enosburg Falls National Bank to finance the cabin acquired from Dr. Judd of Enosburg. It was bought in 1959 before the Champlain Festival. The moving of the log cabin and its refurbishing and repair was an extensive project. The outside and first floor were repaired. It was furnished as a home of the middle 1860's with period furniture either donated or loaned by members of the Historical Society.
In 1985, the lease on the Gates Farm land had expired, and it was voted that the Town accept the gift of the cabin. The cabin was moved to its present location in 1992.
(excerpted from A History of Franklin)
Three locations of the log cabin and the routes followed.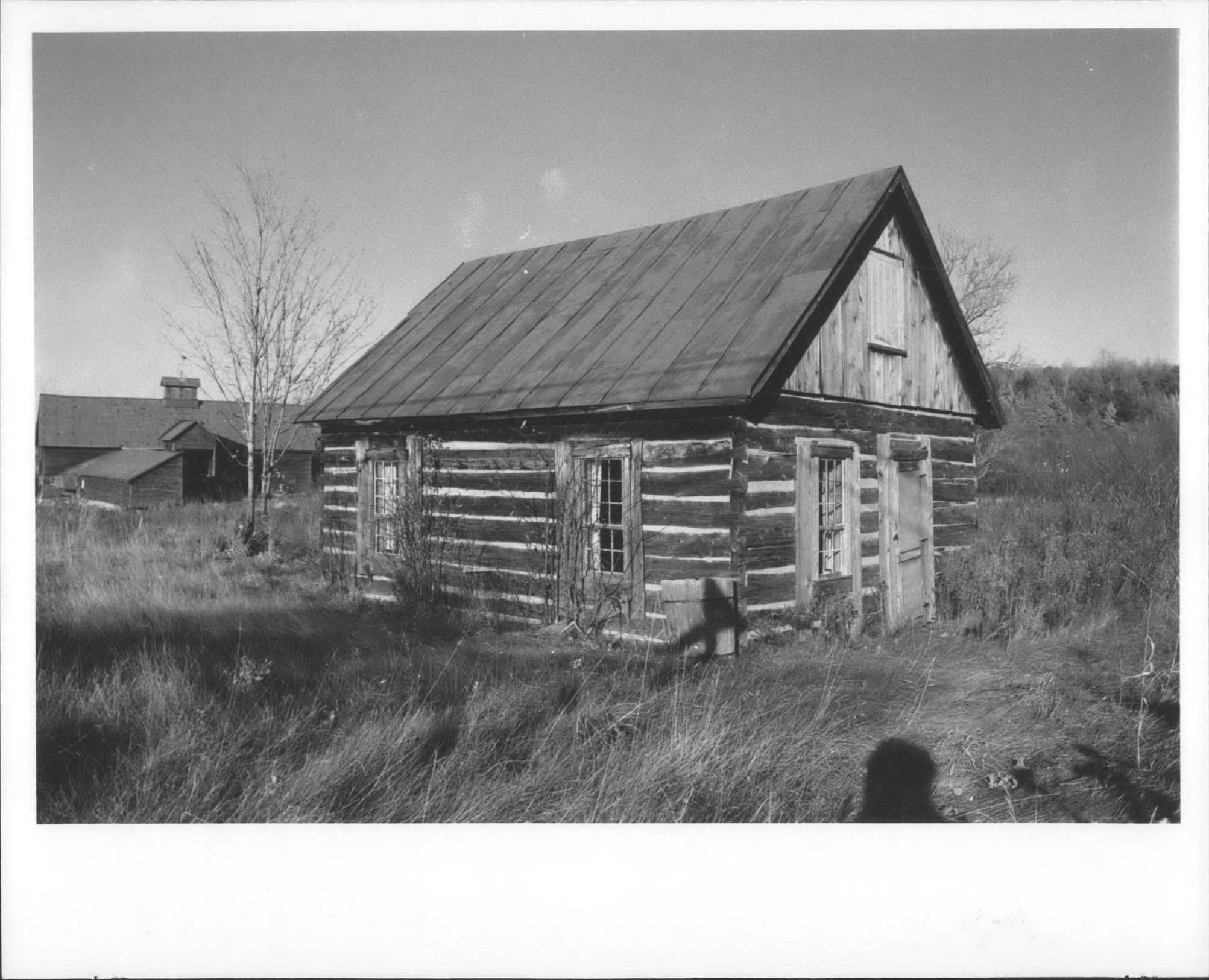 .
.
.
.
.
.
.
.
.
.
.
.
.
.
.
The cabin in 1985 on Mae Gates' farm.