The Fenian Brotherhood and the 1870 Fenian Raid
Link to Fenian Historical Society Website
The Oct. 2nd event has been CANCELED
.
.On Saturday, October 2nd, 2021, The Fenian Historical Society together with the Franklin Historical Society will be presenting the Fall Fenian Festival 2021, a day of Education, Exhibits, and Entertainment, commemorating the 1870 attack on Canada by the Fenian Brotherhood, militant Irish nationalists.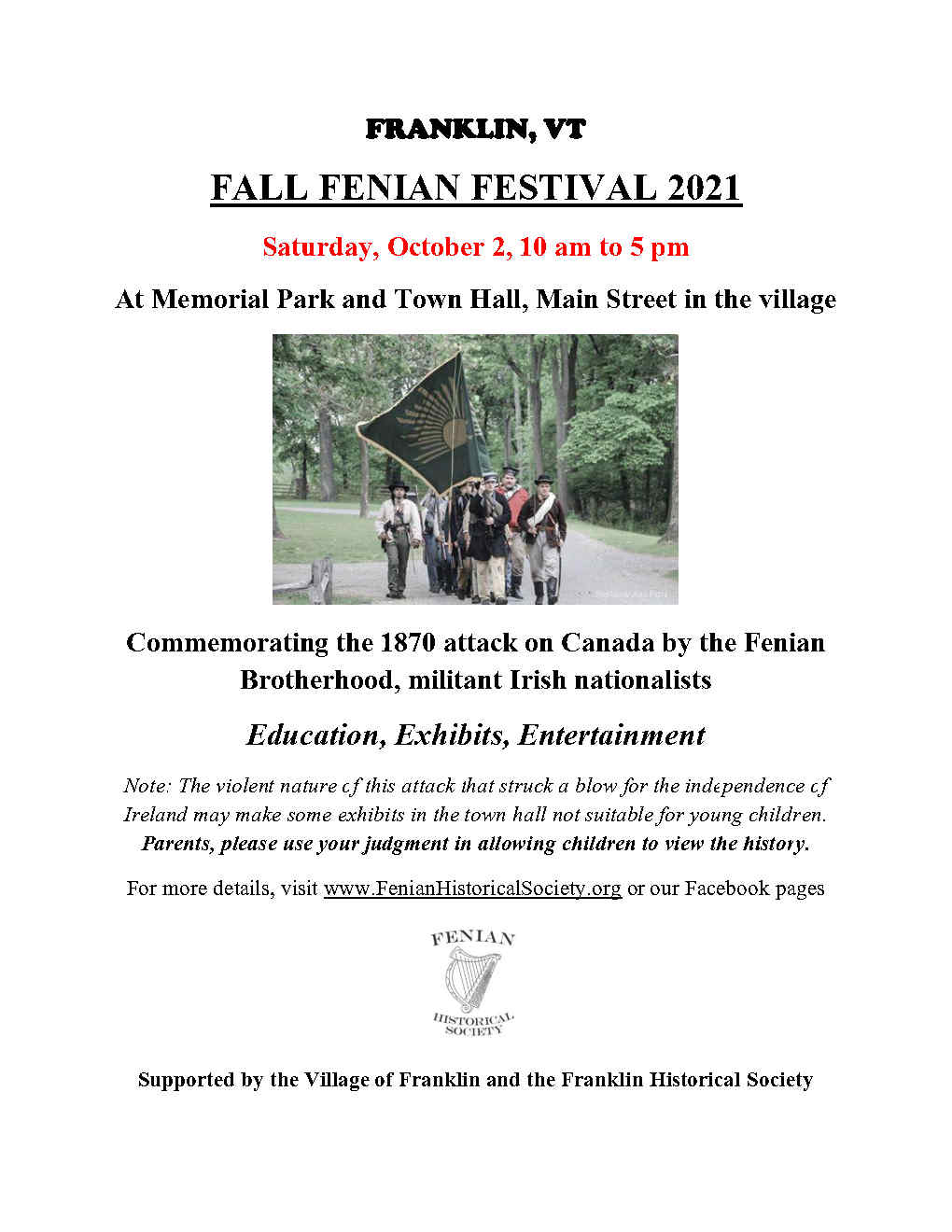 Join us on October 2 for this great event.
Education: Video seminars, live speeches by Fenian re-enactors, and exhibits.
Entertainment: Children's group singing Irish songs, and assorted music performed by Franklin's own Uncle John's Band.
Refreshments: Pre-packaged, self serve, homemade treats provided by Franklin Recreation Committee, by donation.
More details will follow soon.
The Fenian Historical Society plans to present this event in May of 2022.