Haston Free Library
North Brookfield, Massachusetts
A Generous Gift
On September 20, 1894, the library was dedicated in the name of Mr. and Mrs. Erasmus Haston of North Brookfield, whose gift of $46,000 paid
for the entire construction of the library. Unlike most philanthropists, the Hastons were of the working class. Childless and
retired, after many years working in the town's shoe factory, the Hastons wished to provide the town with a modern library building.
The library's dedication was a day of great civic pride for North Brookfield, and the library's tradition of service has only
strengthened the community's pride. For 100 years the Haston Free Public Library has encouraged literacy and a love of learning and
served as a crucial resource for both young and old. In 1894 G. Stanley Hall, then president of Clark University, best
articulated the goal and vision of the library when he said:
May it ever be held as a sacred civic trust, may its generous support be not so much an annual duty as an annual joy to
every voter and may it forever have a warm place in the heart of every inhabitant of this exalted and thrice beautiful town.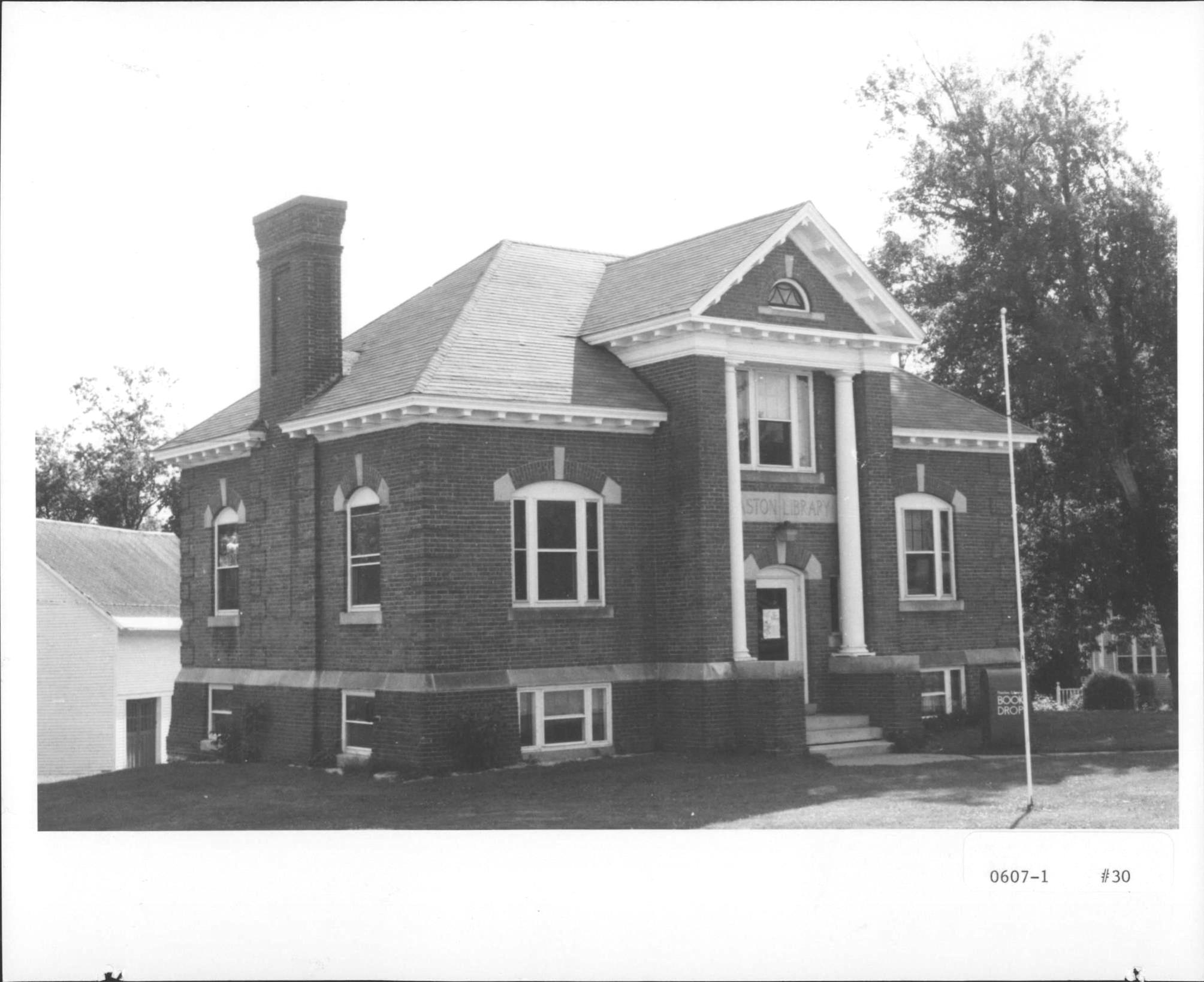 A second Haston Library
Elvira Shedd Haston died in North Brookfield, Massachusetts on December 10, 1906. Incidentally, North Brookfield also was bequeathed a library that bears the name Haston Free Library and is of the same design. In her will, she left $12,297.16, including interest, to the Town of Franklin to build a public library. As a stipulation in her will, Charles W. Gates of Franklin, if he were living at the time, was to supervise and control the building of this library.
At a special town meeting on March 18, 1907, the town accepted the bequest and C.W. Gates was the Agent for the building fund. William J. Powell and Arlin D. Horskin were elected to be on the building committee. The site of the Haston Library was purchased in May 1907, from Dr. J.B. Hall.